The Med Choice Pharmacy Mission
Our pharmacists know there's nothing more important than your family's well-being. We take the time to get to know you, explain your medication, and answer questions you may have. We make it our mission to provide complete customer care and pharmacy services.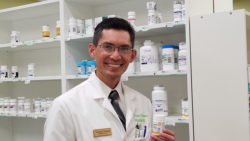 Med Choice Pharmacy is a progressively-conceptualized pharmacy that has been founded to cater to the demands of the current market that we are targeting. Though a locally-owned and operated business, we offer world-class brands and services to give our customers that first-class level of experience every time.
Our team of pharmacists and staff are also highly-qualified to deliver nothing but the highest level of customer service in any and every transaction. Our list of services may be found in our services page for more information and details.
Come and visit Med Choice Pharmacy today and experience the cutting-edge difference.