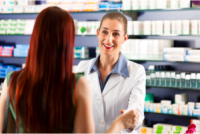 Med Choice pharmacy is a trusted healthcare resource. Find us at Anaheim, California to shop for or avail of our different services:
Vaccinations including Flu shots, Shingle shots, etc.
Free blood pressure check
Accept E-scripts, telephoned & faxed prescriptions
Free Drug Utilization Review
Auto-refill
Free delivery within 5 miles radius
Special deals on Ensure powder
10% off on all OTC products every Wednesday
We have English speaking staff as well as Spanish & Vietnamese speaking customer assistance staff. Please call us at 714-533-3080 for your inquiries.